Our Beach Babies are cared for by volunteers that love our children. Each caregiver has completed training and a background check to ensure the safety of your child. We provide a nursery for every service and commit to provide love and care for your little one as you worship and deepen your relationship with the Father.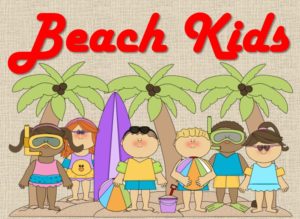 We like to call it a biblical adventure for kids, from ages 4 through 12 years of age. Jesus holds children very close to His heart, and we at Calvary Baptist Church want to do so as well. With God's Word as our highest priority, we have designed the Children's Ministry in such a way that kids can learn at their own level and pace.

The Hispanic Ministry of Calvary Baptist Church exists to disciple followers of our Savior and provide for the spiritual needs of our growing and thriving Hispanic community, to to gather, worship, and serve the living God through a personal relationship with Jesus Christ. We are guided solely and exclusively by the sound doctrine that He will leave us in His Word.

The adult ministries here at CBC are designed to minister to the Baby Boomers though Gen Z. that is the 19 – 50 somethings in our fellowship.

Our worship at CBC is blended. We try to have a healthy mix of traditional hymns, contemporary hymns along with some contemporary worship songs. We recognize the many generations that worship in our fellowship and work hard to balance the generational worship of those who attend.

We are passionate about reaching people locally with the gospel. Through loving care, prayer, and financial support we invest eternally in word missions.